Needham Night honors 4 outstanding businesses/nonprofits
Needham Night honors 4 outstanding businesses/nonprofits
Back in person for the first time since 2019, Needham Night brought 150+ local business professionals, residents, and civic leaders together for a summer BBQ celebration at TripAdvisor HQ presented by Needham Bank and BID-Needham. Honored at the event were four outstanding Needham organizations/individuals for their contributions to our community.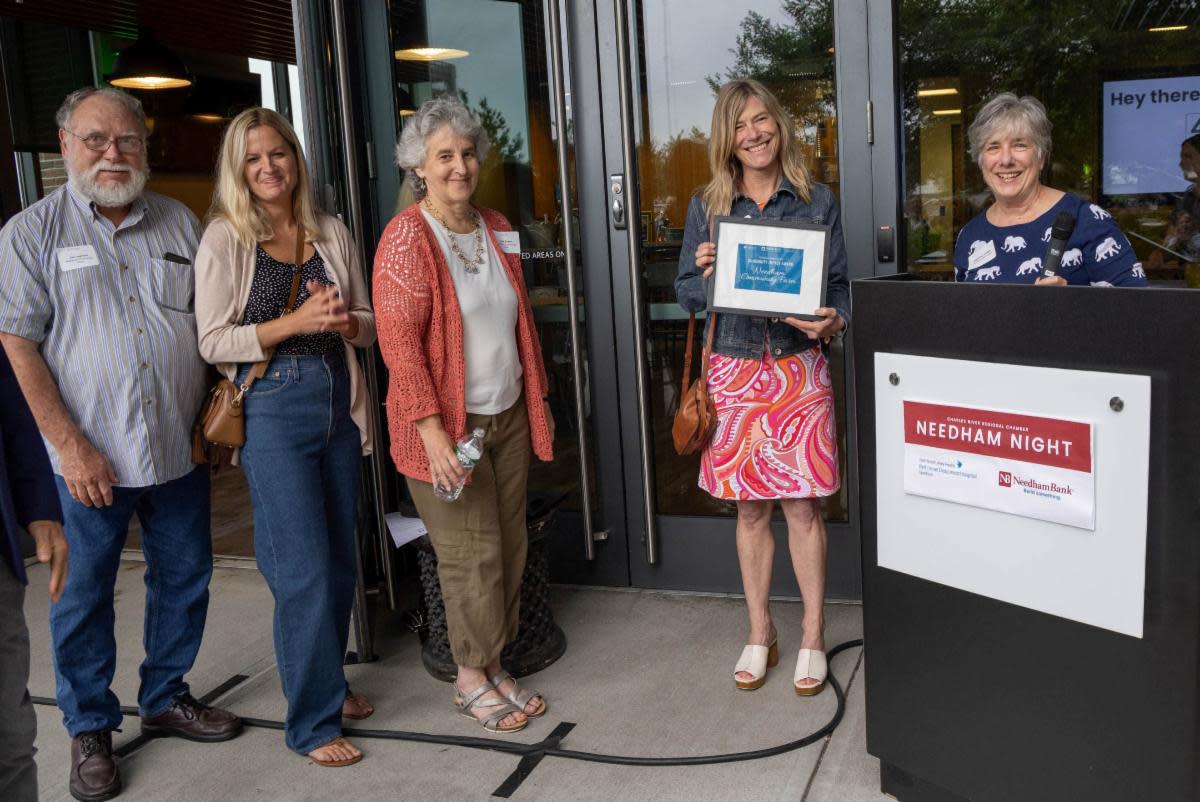 The Needham Community Farm was honored with the 2023 Community Impact Award for their far-reaching contributions to our town. In addition to a CSA program and gardening skills classes, the Farm donates an impressive 50% of their food grown monthly both to the Needham Community Council (to support the 400+ families in Needham who utilize their food pantry) and to operate a mobile market that visits four Needham Housing Authority sites to distribute produce to residents. It's huge undertaking with a big impact that would not be possible without its volunteers, staff, and board of directors.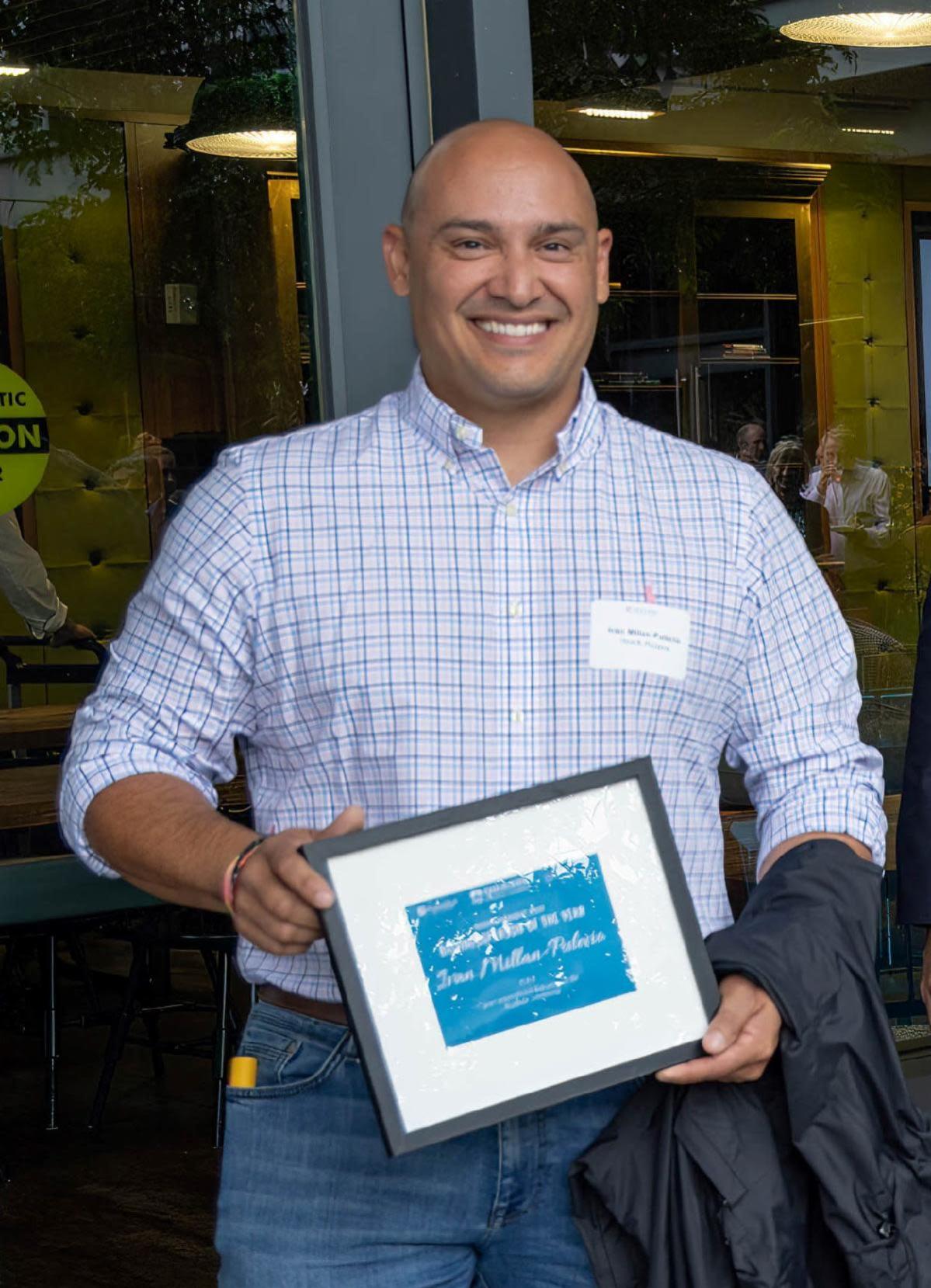 And, the 2023 Business Person of the Year went to Ivan Millan-Pulecio, owner of Hearth Pizzeria in Needham Center in recognition of both his generosity and his civic engagement. For years he's been donating meals – no questions asked – through Hearth's families in need program. When Boston Sight came to his aid for a personal medical situation, he turned his love of Ironman triathalons into a fundraiser for the organization to thank them for their help. Every month he welcomes the Needham Pluggedin Band Program to showcase new and often young musicians to the greater community. Currently he's raising funds to support folks in need of prosthesis. Ivan also transformed the pavement space behind his restaurant into a welcoming patio which has now become a permanent outdoor dining option for the town; again reinforcing his commitment to doing whatever possible to remain a vibrant part of Needham life.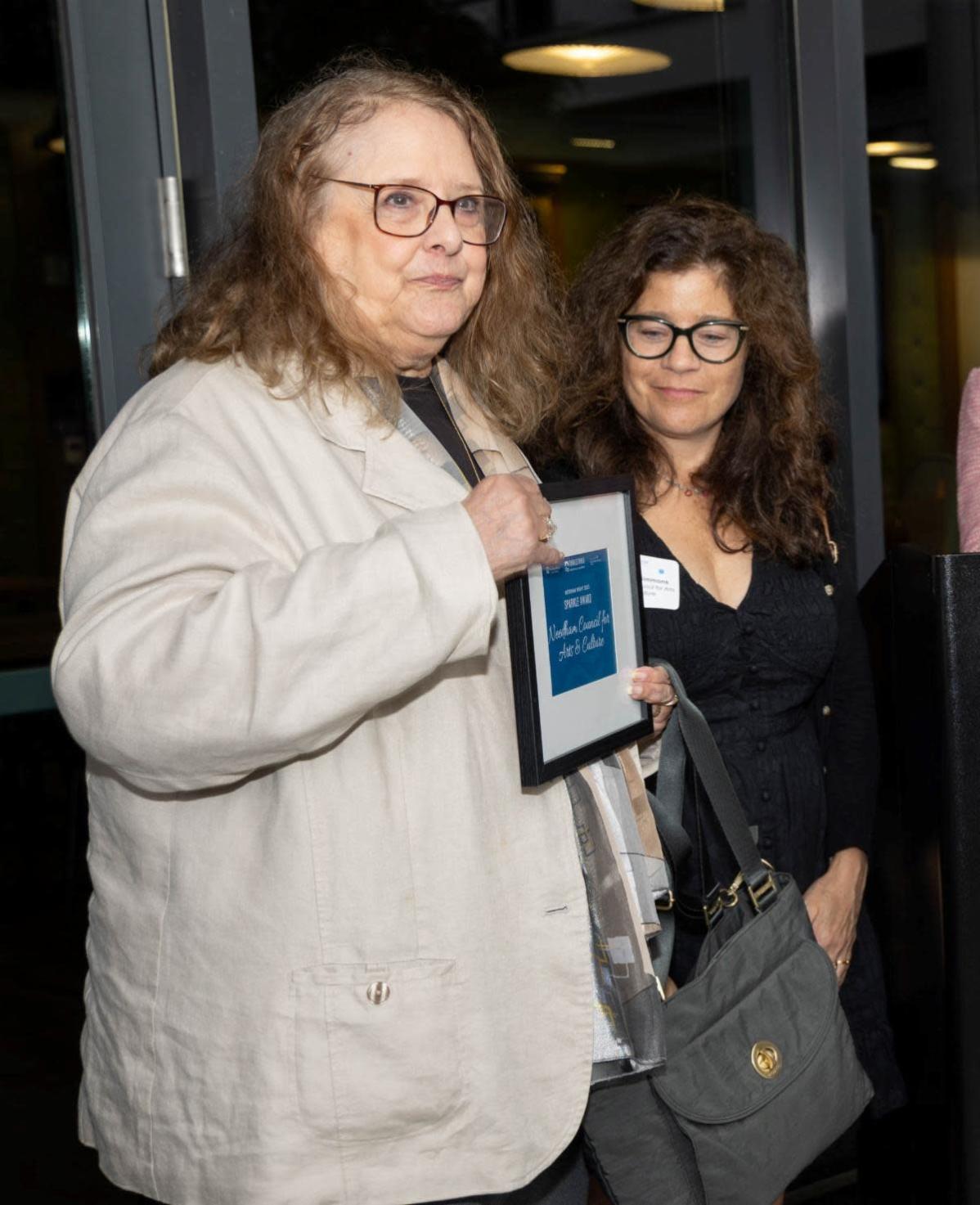 The 2023 Sparkle Award went to Needham Council for Arts and Culture (NCAC). The NCAC brought color and vibrancy to Needham Heights: creating the plan, gaining the approvals, identifying the location and commissioning Artist Ryan "Arcy" Christenson's to create the large colorful pansies mural on the side of the Urgent Care building next to Trader Joe's. In turn they've changed a non-descript building into a landmark, something we can all enjoy for years to come.
The 2023 Pivot Award (for significant adaptions to business operations) was presented to Pancho's Taqueria's owners Nohely and Carlos Chavira. Coming out of the pandemic, they recognized that although takeout was still popular, the social experience of going out to dinner was now important to customers and missing from the Mexican category locally. So, they transformed the interior of the restaurant into a unique, fun, table service dine-in experience adding everything from new menu items specifically for the dine-in crowd to a spot for live entertainment, including Mariachi performances and other live music most Thursday, Friday and Saturday evenings.
The celebration also featured Blue Ribbon BBQ, Abbott's Frozen Custard – and a surprise appearance by Rocket the Dog. In addition to presenting sponsorship support by Needham Bank and Beth Israel Deaconess – Needham, Condon Realty, Fidelity Bank and Briarwood Rehabilitation and Healthcare Center all helped to underwrite the evening. Thanks also to David Fox Photography for capturing photos of the event.