Fake group masquerades to trick Newton voters
Fake group masquerades to trick Newton voters
There's only one contested city council contest this year in Watertown, which might suggest that voters are generally happy with the way things are going.
Clyde Younger disagrees.
The former town councilor is challenging incumbent council president Mark Sideris, largely, it seems, because he wants to fire Community Planning and Development Director Steve Magoon, the guy who oversaw a lot of Watertown's recent life sciences and housing growth.
(Back when he was council president, Younger tried, unsuccessfully, to fire then Town Manager Mike Driscoll too.)
Younger also doesn't seem to want Watertown to abide by the MBTA Communities Law, or at least, he wants the city to do the bare minimum by counting existing housing. Sideris is taking a more expansive view.
We covered many issues related to businesses and economic development earlier this month in a chamber debate between the pair. Watch it here.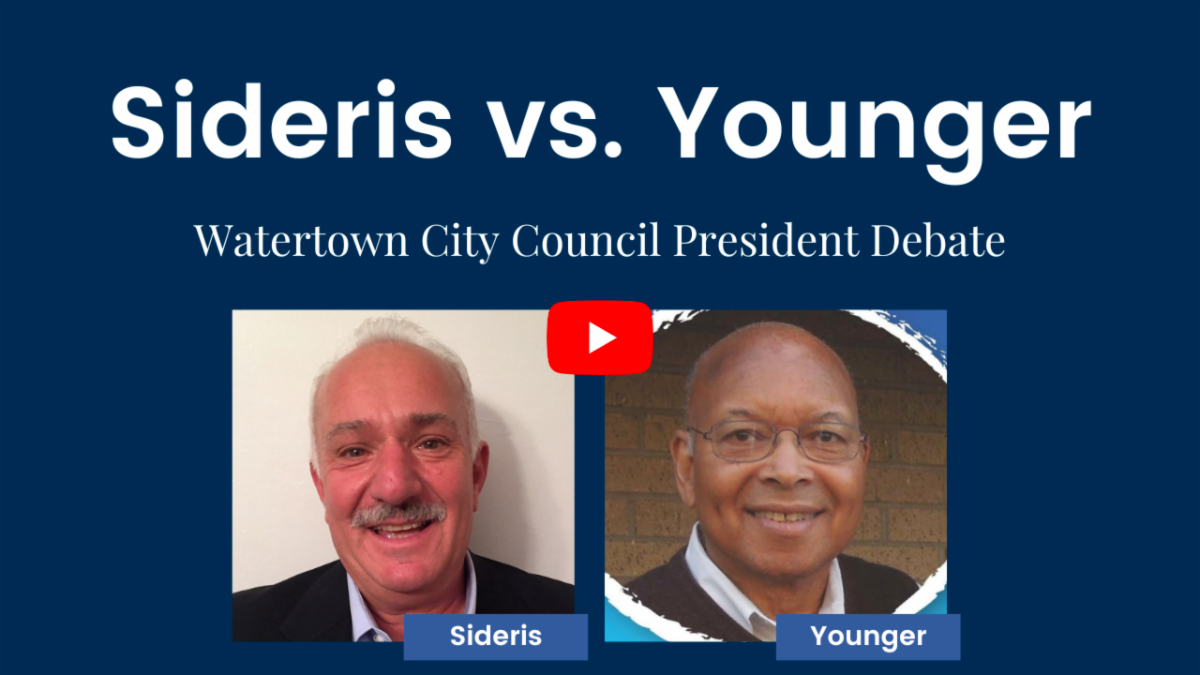 Newton's election is more complicated
Wellesley business closing, but not for the usual reason