After 90 years, this landmark business is closing
After 90 years, this landmark business is closing
Dwight Eisenhower was president when that gorgeous neon Bigelow Cleaners signs in Newton Centre first lit up the corner of Langley Road and Sumner Street in 1957.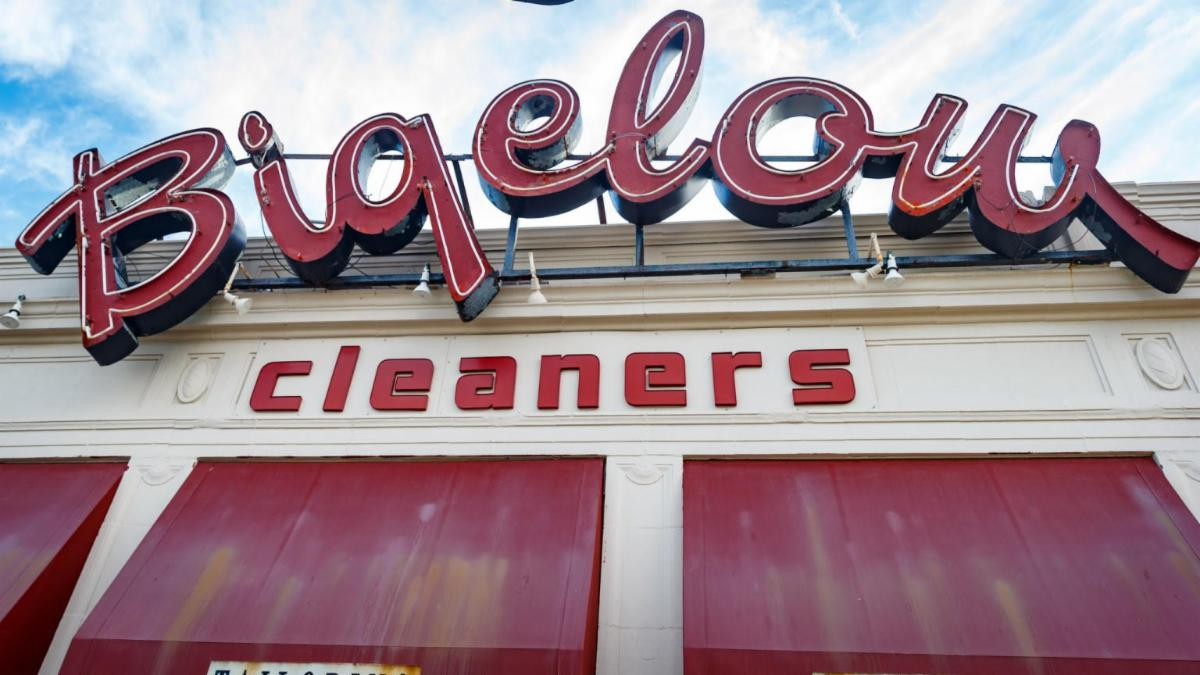 The business itself is even older. FDR
was president when the dry-cleaner first opened just down Beacon Street in 1933.
Tomorrow -- after nine decades -- Bigelow Cleaners is closing forever.
John Stavropoulos, who ran the business with his brother Peter for the past 42 years, attributed the closure to the pandemic and the continuing high cost of doing business.
Stavropoulos also blamed stagnation in Newton Centre.
He faulted Newton's restrictive zoning laws from preventing owners of the now-closed Walgreens and other nearby buildings from adding housing above first floor retail.
"There is no growth here; every center that you go to, buildings are going up, second and third floors, condos, bringing in people. In Newton Centre, the past 20 years, it's the same.
"In the beginning, when I was hearing about that [Walgreens], and ideas like putting apartments in the Newton Centre parking lot, I was kind of against it, but as time went on, I realized 'I'm wrong' because every place you look at there is growth, here there is no growth."
Let's hope the public is listening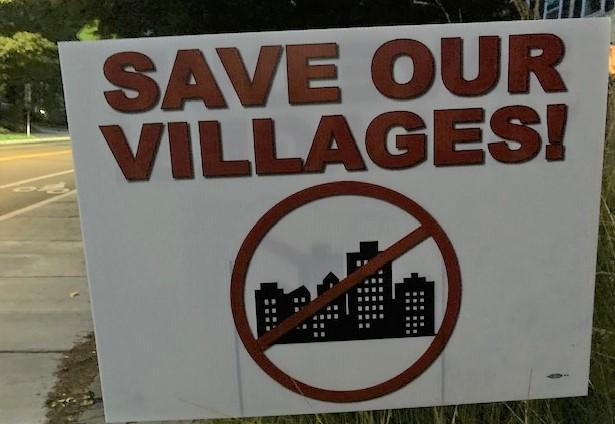 Here's hoping the folks displaying those
ominous
"Save Our Villages" signs on lawns across Newton will consider Stavropoulos' perspective.
The way to "Save Newton's Villages" is by doing just what Stavropoulos is suggesting: Make it possible to add a few floors of housing above ground floor retail.
Yes, there's some tweaks needed to the
proposed zoning maps
(they're coming). But putting the
kibosh on the whole thing will only lead to the loss of more local merchants.
Candidate conjures up cold war rhetoric to scare voters
City Council
candidate Mark Holt should
think about what Stavropoulos said too.
Instead, the Ward 6 candidate appears to be trying to
scare voters into thinking Newton
will soon look like this
if the city goes forward with Village Center zoning reform and complies with the state housing law that also aims to allow for more housing near transit.
Holt told
Barry Wanger at the Newton Beacon
that the MBTA Communities
Law "strips Newton of its municipal sovereignty" saying the law will force "Newton to rapidly urbanize with the construction of 8,000 high density 'eastern bloc' types of housing."
Along with making it possible to add housing above restaurants and shops, the changes would allow builders to gradually create small, multi-family, homes near transit by right, instead of more McMansions.
The Beacon has also published an
interview with Martha Bixby
, who is running against Holt, along with Lisa Gordon (no profile as of last night) in the Sept. 12 run-off.
Watertown biotech poised to go public
Neumora Therapeutics -- part of a cluster of biotechs operating out of
LINX Watertown
at 490 Arsenal Way -- is preparing to go public.
"The startup, which emerged from stealth two years ago and already has multiple drugs in mid- and late-stage human trials, filed to raise up to $100 million in an initial public offering" but could potentially raise more than twice that, reports
Rowan Walrath at the BBJ
.
Neumora
is exclusively focused on brain disorders. Its most advanced drugs aim to tackle psychiatric disorders, including major depressive disorder post-traumatic stress disorder with anxiety, and schizophrenia. Neumora also has drugs in the pipeline for neurodegenerative diseases like Parkinson's, Walrath adds.
They will become only the second Boston-area biotech to hold an IPO this year, joining Apogee in Walham.
Plans to eliminate some 5,000 jobs across CVS Health includes

the loss of 64

corporate employees at

Wellesley's Gateway Office Park

along with another 76 jobs in Boston. The cuts largely affect corporate workers, rather than customer-facing roles in pharmacies, clinics, and retail stores. (

Boston Globe

)
The final draft of

Watertown's Comprehensive Plan

will be reviewed at a joint meeting of the City Council and Planning Board, Sept. 21 at 6:30 at City Hall. This draft includes changes recommended by the City Council's Economic Development & Planning Committee.
The South Eastern Economic Development Corporation is offering free virtual small business workshops in collaboration with Rockland Trust on Sept. 5 and 7 to learn about financial and business resources and information.

Details.
The state's Department of Agricultural Resources has released an

updated FAQ's

related to the

new law

regulating the sale and distribution of pork products.
The New England-Israel Business Council hosts "

Breaking into the US Market:

Why Israeli companies choose Boston

as their global launching pad,"

a

virtual program on

Sept. 7 at 11 a.m.
Small businesses looking to increase export sales of goods and services may be eligible to apply for a grant through the

Massachusetts STEP Grant Program

Deadline Sept. 30.
U.S. Sen. Elizabeth Warren holds a town hall at 6 p.m. tonight in Needham at First Parish, 23 Dedham Ave.




What you need to know about the state's new UI platform
The Massachusetts Department of Unemployment Assistance is preparing to roll out an long overdue upgrade help employers manage unemployment services activities.
As part of Phase 1 of the modernization, starting Sept. 12 employers, third-party administrators (TPAs), and Agents will gain access to a new portal featuring new and existing employer-related activities.
These links explain the process:
A chamber friend takes on one of the state's biggest challenges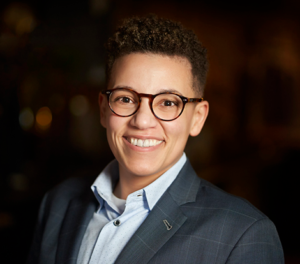 Finally today, this week's sudden departure of Transportation Secretary Gina Fiandaca has, at least for now, put oversight of one of the most critical jobs in state government into the hands of someone who is very familiar with our region's transportation challenges.
And she's a former chamber member too.
Monica Tibbits-Nutt, who was the No. 2 person in the department, will serve as acting secretary amidst speculation that ultimately the job is hers to lose, writes Bruce Mohl at Commonwealth.
For 13 years Tibbits-Nutt was executive director at the 128 Business Council, a chamber member which oversees the Grid, a fleet of privately-funded bus routes serving businesses along Route 128 and knows our region well.
She also served on the MassDOT board and was the vice chair of the Fiscal and Management Control Board, the predecessor to the current MBTA board.
That's what you need to know for today – it's the La Tomatina festival in Spain -- unless you need to know about the caliber of journalism we're missing now that Gannett no longer covers our communities.
No newsletter this Friday. Enjoy the light traffic for a few more days and see you in September!